Cryotag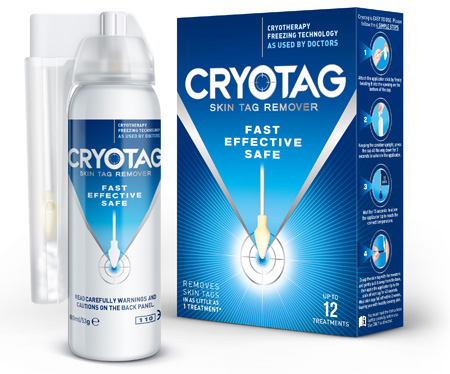 New Cryotag freezes away skin tags in seconds!
Cryotag skin tag remover works using cryotherapy, the same trusted technology as used by doctors and dermatologists
Developed by a world leading manufacturer with 20 years experience in cryotherapy and skin tag removal, Cryotag instantly freezes the core of the skin tag, which destroys the tissue and causes the skin tag to fall off, in as little as 1 treatment.
Skin tag removal at home is now fast, easy and effective with Cryotag. Treatment takes just seconds, and in most cases a single application is all that is needed to remove the skin tag.
There's no need to have the cost or inconvenience of a private clinic, or experiment with unpleasant or potentially unsafe DIY options.