Auritech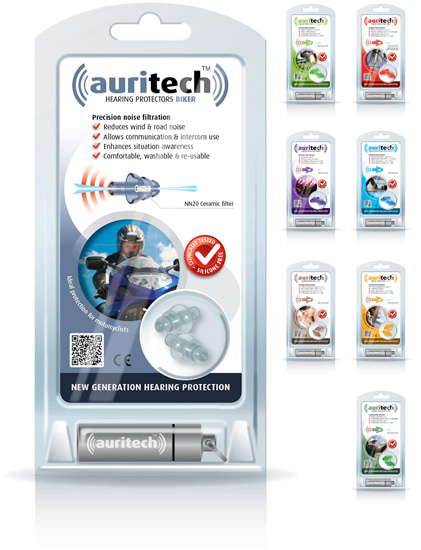 New Generation Auritech Hearing Protectors have many advantages over traditional foam, silicone or other filter-based ear plugs.
Instead of just blocking/muffling sound, patented precision ceramic filters reduce damaging frequencies but allow you to hear conversations and relevant background sounds.
Choose from a full range of hearing protectors, each developed for specific applications:
Biker
Water Sports
DIY & Garden
Shoot
Travel
Sleep
Work
Music
Auritech Hearing Protectors are constructed from silicone-free, hypoallergenic thermoplastic for a comfortable, universal fit, and are also washable and reusable.
Visit the Auritech website to find out more...